Secret Village: Discover Amsterdam's most future proof street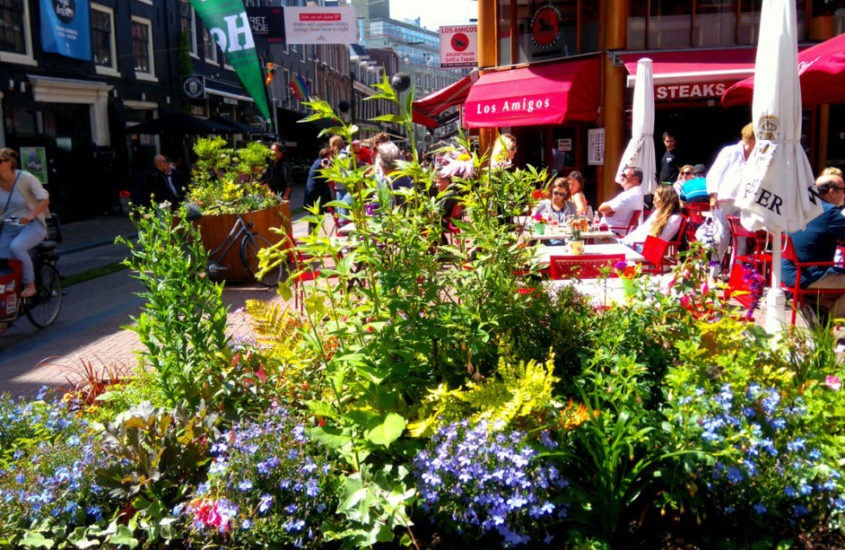 The Reguliersdwarsstraat is one of the busiest nightlife spots in Amsterdam, infamous for its diversity and tolerance as the city's LGBT hotspot. Yet despite its proximity to the popular floating Flower Market, the amount of visitors and patronage during the day is low. As a result, the Secret Villagebusiness association was created in 2015 with the goal of making the street more attractive and competitive.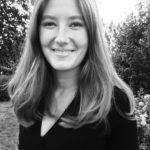 This is a guest blogpost by Noémi Mené who is currently carrying out a six month internship supporting Sustainable Amsterdam study tours and research projects. Noémi is a recent graduate of Political Science from University of Lille II in France and is now taking a year off to work and travel before starting her Masters in Urban Studies. She is inspired by Amsterdam's community driven projects and the city's vibrant ecosystem of innovative social enterprises.
To achieve its goal of becoming a more "future proof" street, the Secret Village has partnered with Green City Buzz – a foundation dedicated to transforming the street through collaboration with local businesses and neighbours.
The first interventions focused on greening the street and improving the public space. Now the focus is on helping businesses become more sustainable. Several measures are promoted, including:
Energy-saving solutions: local businesses and home owners can receive advice regarding energy saving solutions such as LED lighting and energy-efficient appliances. Green City Buzz is also exploring opportunities for generating green electricity in the area, for example with solar panels.
Logistics: efforts are made to reduce polluting transport movements by combining transport contracts as much as possible. Small interventions such as the installation of press containers have a large impact by reducing the volume of waste, and therefor the number of transport movements in the area. The initiative also considers what can be done to further stimulate electric vehicles and cargo bikes.
Circular waste management: Until recently, most businesses in the Secret Village did not separate their waste. Green City Buzz is now changing this. Already the collection and composting of coffee grounds has been organized using social workers. Very soon, businesses will have the option to compost even more of their organic waste and the compost created in the process will be available to use by local businesses and residents in their own gardens.
Sustainable consumption: Green City Buzz is also supporting local businesses interested in making their own operations more sustainable, for example by introducing more vegetarian menu choices and introducing doggybags. To further activate the street, events are being organized, for instance the recently held Fair Fair showcasing sustainable, local, and healthy products such as Nutorious peanut butter and Jiminy's insect snacks.
To learn more about the initiatives and innovations that are making the Secret Village more sustainable and future proof, visit the Green City Buzz website (in Dutch) and keep an eye of their agenda for upcoming events and opportunities to get involved.