As the spring weather gets warmer, the parks and streets in Amsterdam become greener and our moods get brighter. Many links have been made between exposure to green spaces and enhanced well being. People who experience daily doses of nature are proven to be happier, more generous and healthier.
Green neighborhoods are also seen to be safer and enhance community cohesion. Green spaces in cities also have multiple environmental benefits. Greenery attracts biodiversity, filters air pollution, reduces air temperature and helps with water retention. With this long list of benefits, it makes sense why the most livable cities are usually bursting with green. The best urban areas have diverse green spaces on all scales, from large immersive parks all the way down to little hints of nature on every street. Amsterdam has many spaces, diverse in size and function, where we can get our regular doses of nature.
Pot plant gardens and wild flowers
Amsterdam may not have many large front lawns or extensive gardens, but the creative sidewalk gardens and hints of green that pop up wildly provide constant exposure to small-scale flowers and greenery within the dense built environment. These random hints brighten up and add personality to the sidewalks, and makes streets feel cozy and warm.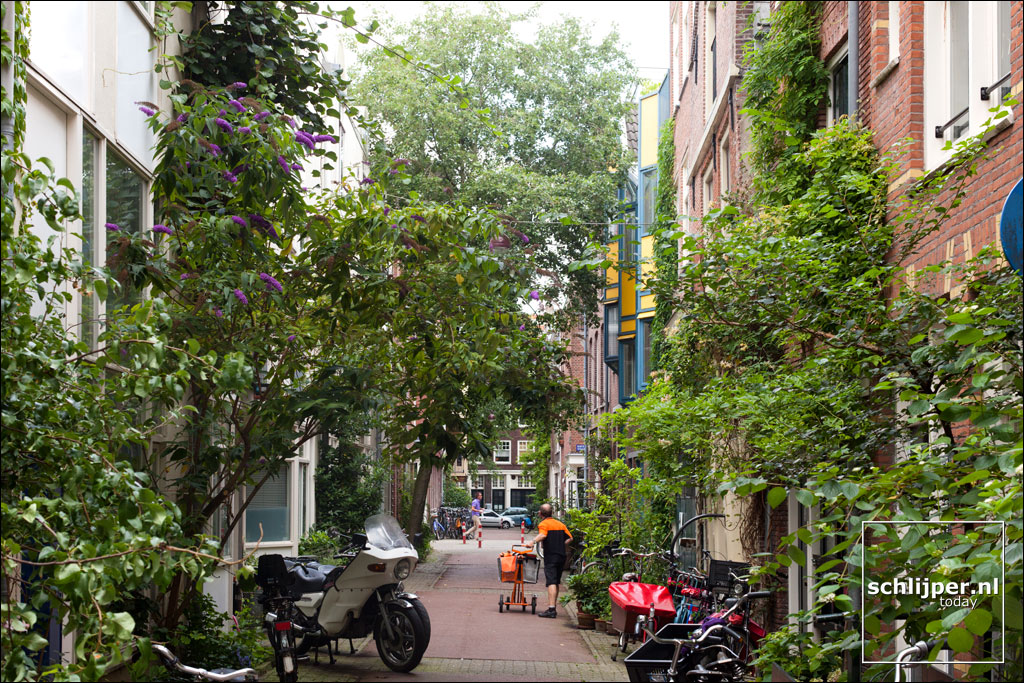 Greenery on tram tracks
Many tram tracks in Amsterdam are covered in greenery, which has a number of benefits. The green vegetation is much more attractive than asphalt, and it reduces the loud grinding tram track sounds. These green spaces can be created in dense areas that do not necessarily have room for large-scale natural spaces. Greenery on tram tracks also helps water retention and provides a habitat for insects.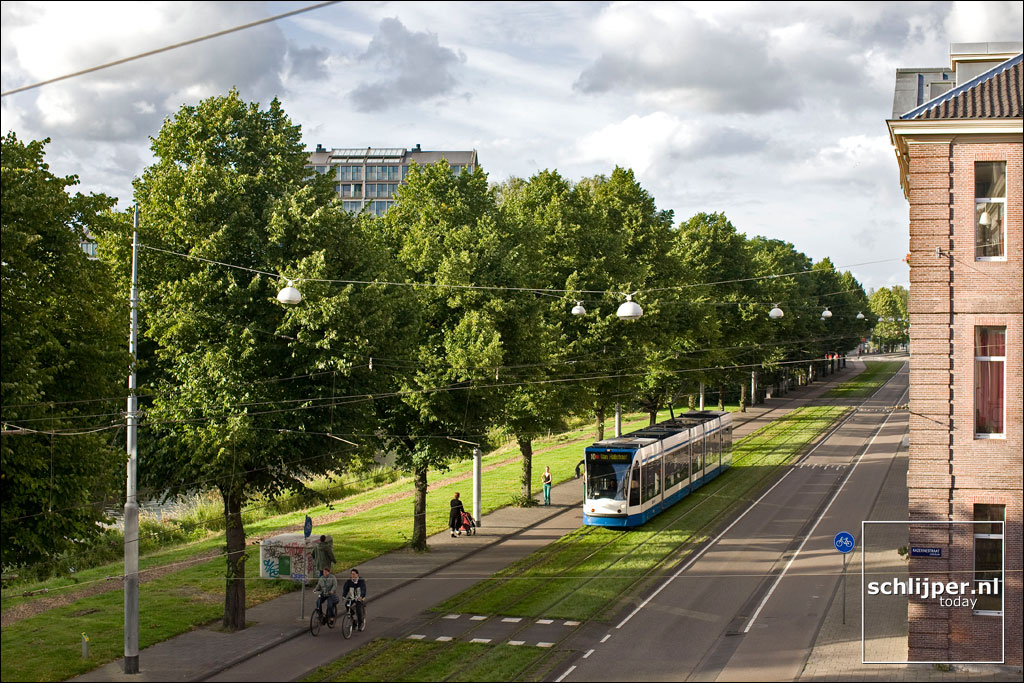 Parks
There are a number of fantastic parks in Amsterdam, from the famous Vondelpark to the quieter Westerpark in the west and Park Frankendael in the east. The parks in the city range in size and vegetation. One great aspect of many parks in Amsterdam is the frequency that they are used as thoroughfares for bike commutes. One can make use of the parks scattered through the city and get a daily dose of green whether it is a part of one's commute, a place to read a book and listen to the birds, or spot to jog.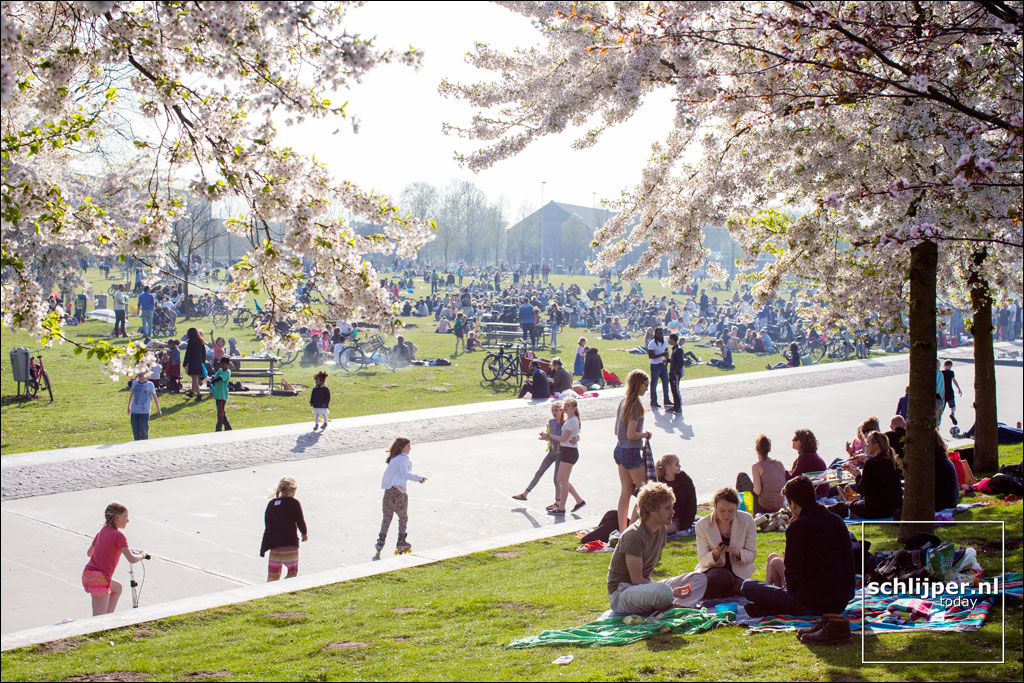 Amsterdam Bos
On one of the largest natural spots near Amsterdam, Amsterdam Bos, allows one to fully immerse themselves in nature. Forty-five minutes away from the city centre by bike, the Amsterdam Bos was designed in the 1920s with many trees, waterways, forest, grasslands and open water. This is the perfect place to get lost in a forest of green and let the positive mental effects of nature do its thing.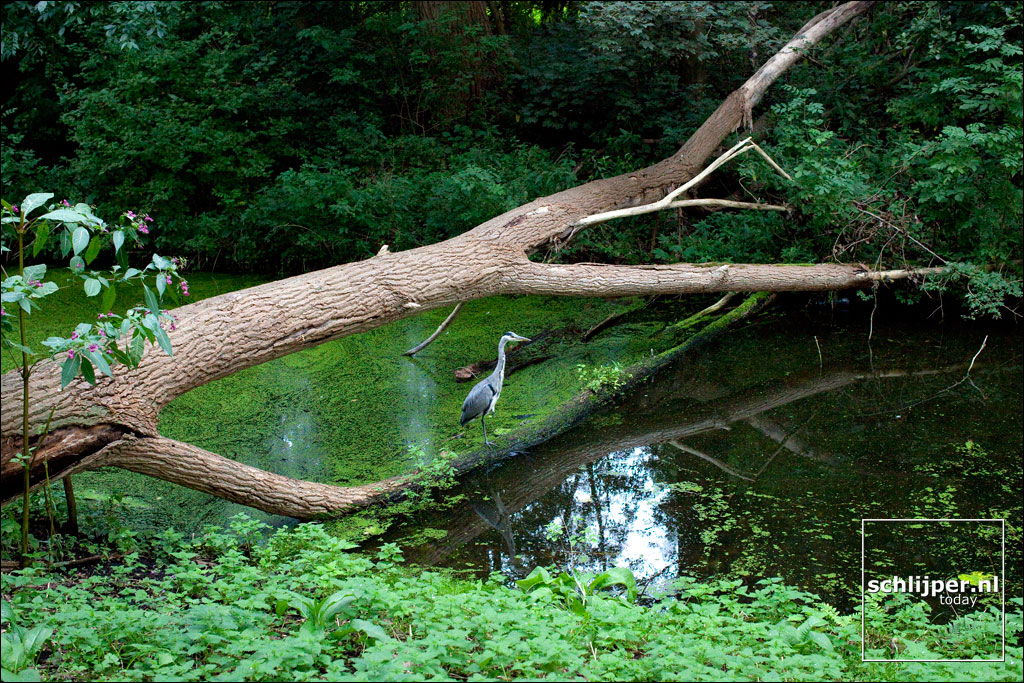 ---
Jean Roe is studying for her BA in Urban Studies at the University of Calgary. She is currently on exchange in Amsterdam and interested in writing about food sustainability, lively public spaces and bicycle infrastructure & design. Check out her personal blog to read about her travels and thoughts.
Thomas Schlijper "the photographer of Amsterdam", has taken over 100,000 photos of the city since 1995. Contact him to bring a unique perspective for your conference, exposition or other event.