Amsterdam embraces the Circular Economy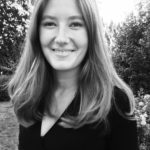 This is a guest blogpost by Noémi Mené who is currently carrying out a six month internship supporting SustainableAmsterdam study tours and research projects.  Noémi is a recent graduate of Political Science from University of Lille II in France and is now taking a year off to work and travel before starting her Masters in Urban Studies.  She is inspired by Amsterdam's community driven projects and the city's vibrant ecosystem of innovative social enterprises.
The Circular Economy is the new kid on Amsterdam's sustainability block.
Ellen McArthur Foundation explains the circular economy aims to redefine growth by looking beyond the current take-make-dispose extractive industrial and linear model.  The goal is to achieve a regenerative system in which resource input and waste are minimised or turned into input for a another cycle:
In the Netherlands, the topic was placed on the agenda when the national government formulated the 2016 "Programme for a Circular Economy".  This vision aims to guide the country to a fully circular economy by 2050 and to reduce raw material use by 30% for 2030. Rather than focusing on the barriers the document emphasizes the economic opportunities which open up when we look at waste as a resource.
This priority is also visible in Amsterdam, where the municipality has developed its own vision for a Circular Amsterdam. Here highlight five interesting circular projects.
Buiksloterham is a neighborhood in Amsterdam North and an urban living lab where circular urban solutions are tested. The post-industrial district is being is redeveloped into housing, offices and creative spaces built to a high standard of sustainability and circularity. Already in the design phase, the goal was to reduce raw materials as much as possible in the contraction of buildings and roads. Because all new buildings are required to reach Passive House standard, the total energy demand of the area has been permanently reduced by over 30%.
2. The ArenA Battery: provides a second life for spent Nissan batteries while creating a micro-grid to store renewable energy generated by the stadium's solar panels.  In this way, the Amsterdam ArenA has become one of the most sustainable stadium in the world because it no longer relies on diesel generators for backup power during important events.
3. WASTED: tries to incentivize people in Amsterdam North to better use the existing recycling facilities. Initiated by the Cities' Foundation, the project contributes to the circular economy by engaging citizens. They get a reward for each bag of plastic, glass, paper or textile brought to collection points throughout the neighborhood. By bringing their recyclable waste they collect digital coins that they can exchange against free goods or discounts in local shops and restaurants.  After a successful launch in Amsterdam North, the program is spreading to other parts of the city.
4. Repair Cafés: are also about citizens' empowerment, this time regarding their appliances and furniture. By teaching and helping people repair household products, unnecessary overconsumption and waste are reduced. There are different Repair Cafés organized across Amsterdam and other Dutch cities so check their website for more information.
5.  Instock Bread Beer: After dairy, bread is the second most wasted product in the Netherlands. But not at Instock, where bread is turned into a beer! The organization rescues food that is not sellable anymore from local supermarkets and turns it into food in its three restaurants across the country. The bread-based beer is their second creation in cooperation with the local brewery Troost that also produces a potato-based beer.
You can learn more about circular economy and circular city projects in Amsterdam on the Amsterdam Smart City platform.