EcoMama – Comfortable & Conscious Accommodations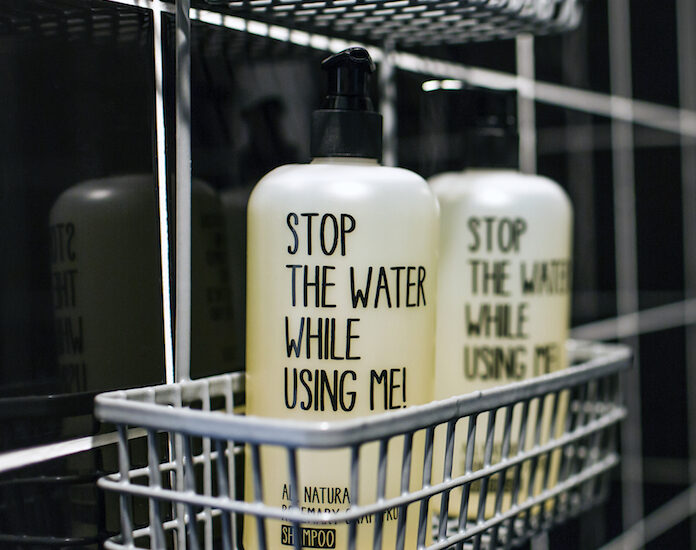 Study groups often ask us to recommend accommodations that are in line with the theme of sustainability. One of our favorite spots, especially for younger travellers, is EcoMama, where you will be treated to green, quirky, cozy, conscious sleeping (that's their slogan and we like it!).
EcoMama is about sustainability made easy – not because you want to save the planet, but because it's the comfortable thing to do.
Located in what was previously a vacant post-war office building, Ecomama demonstrates that it is possible to convert underutilized spaces in great ways.
Funky design details — like the front desk made of repurposed books — will inspire you to think about old materials in a new way.   The hanging bikes don't only look cool riding through the forest, but they free up a few outside parking stalls which can be used by visitors and neighbours.
You'll enjoy the beautiful, large common areas whose inviting layout makes it easy to meet others, creating a community feel. Collocated with Filter, a biological café and restaurant that serves fair trade coffee and other conscious treats, you'll know you've arrive someplace good for the body, mind and soul.
In a city known for pricey hostel beds, Ecomama is also economically sustainable, with room options ranging from 29 EUR for a dormitory with 12 people to 140 EUR for a luxury suite. The hotel / hostel is centrally located, minutes away from Amsterdam's most famous flea market at Waterlooplein. You can book directly online, or for larger groups enquire at hello@ecomamahotel.com at least a month in advance.