It's Never Too Late to Completely Shift Course— The Making of Circl Pavilion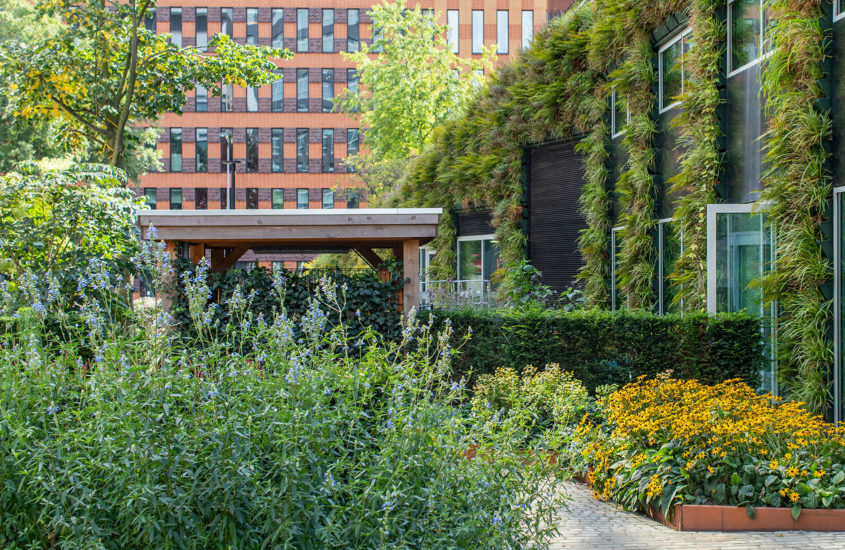 Circl Pavilion is a place created by ABN AMRO to share knowledge and to be a living lab where anyone with good ideas about sustainability and circularity can find the space to explore and collaborate. But, that was not always the goal.

It began as a plan to provide some extra conference rooms and hospitality facilities for the bank's staff. The idea to build a pavilion on the square in front of ABN's head office in the Zuidas district of Amsterdam had been around for quite some time, and work got underway to build a structure that matched ABN AMRO's existing building next to the construction site. The idea was for it to be a meeting place for the people who work in the office as well as for the entire neighborhood which would include a bar, restaurant and conference rooms.
However, with the planning project already years underway, a few key supporters pulled the breaks. While the architects had come up with a beautiful design that reflected the way those involved thought a bank should look — classy, business-like, streamlined, and professional, the team thought the sustainability factor could be taken further — much further.
At this time the bank was working to become certified with the highest sustainability certificate in the world. Already the headquarters' windows were covered with infra-red foil to reducing cooling expenses, energy sourcing had been switched to wind turbines and bio-gas, and the bank had implemented many waste-saving measures. Sustainability had become a corporate-wide objective and was being taken seriously, yet the new building design would have a lower sustainability score than the existing head office.
The project team questioned the architects and builders — How was the energy supply going to be dealt with? Could it be done in a greener way? Why use this particular material? Is this the most economical and efficient solution? Isn't there a more sustainable option? The ABN AMRO project team (Rob Kuipers, Rudolf Scholtens, Malu Hilverink and Hans de Jong) agreed that if they did not drastically shift course they would be missing out on a massive opportunity to build something not just completely sustainable but meaningful to the community. At that moment it was decided that anyone who was not on board with shifting gears to a totally sustainable construction project would no longer be welcome on the project team.
Only two weeks later the ABN AMRO team was presented with a new plan — "a circular pavilion that was not only built to sustainable principles, but would also be a living lab, a podium for new construction and working principles." Much of the building was produced with salvaged materials and utilized with their next life in mind. Not only how those materials would be used in the construction of Cirl, but also how they might be put to new uses in the future was considered.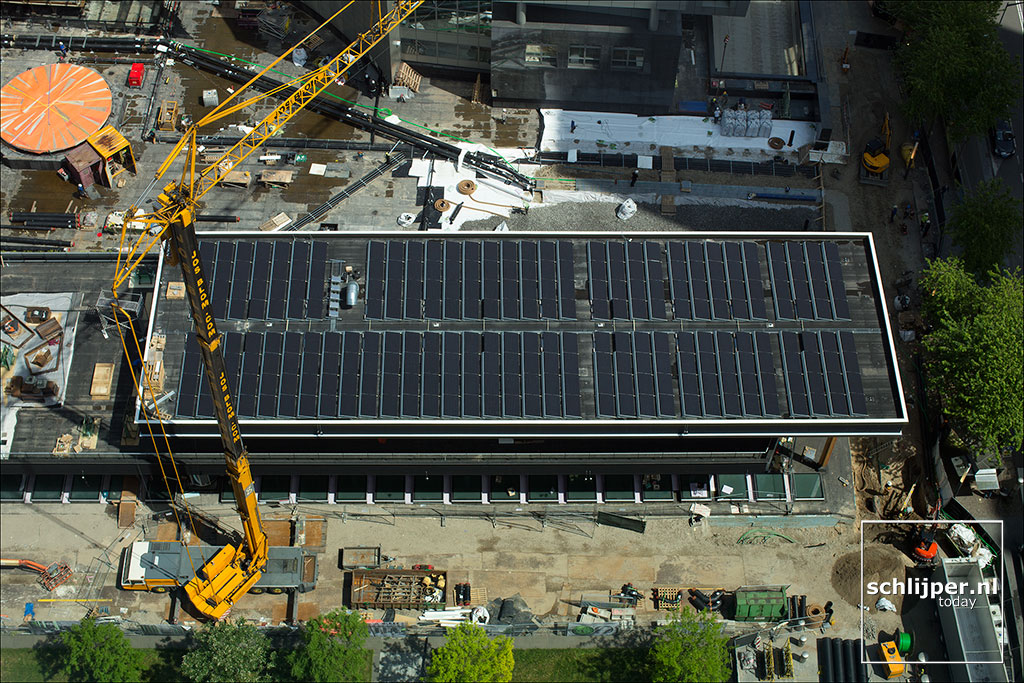 The team came up with a number of innovative systems:
Horizontal and vertical geothermal heat exchangers that help reduce energy usage
PCMs (phase changing materials) which work like a kind of thermal battery and produce a cooling effect
Having solar panels which produce DC current connected directly to laptops, mobile phones, and LED lighting, removing the need for AC adapters
Employing "urban mining" by harvesting valuable residual and raw materials from empty buildings that were to be demolish
Circl Pavilion has ultimately become a meeting place open to all, while at the same time speeding up the transition to a circular economy. It has demonstrated that visionaries who embrace challenges can create meaningful spaces that inspire others.
Text adapted from The Making of Circl
Photo credits: @Thomas Schlijper