The Roboat: autonomous floating vessels soon to make an appearance on Amsterdam's canals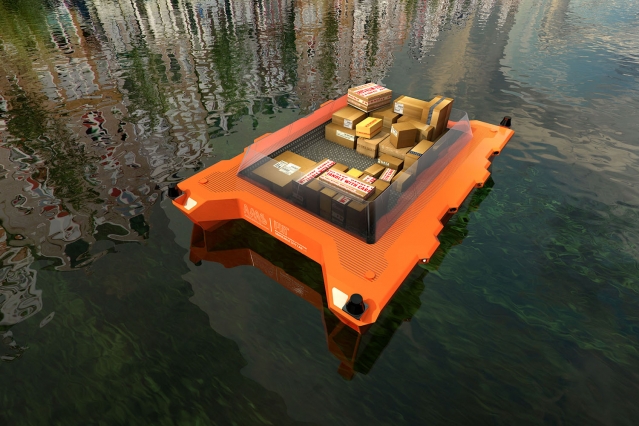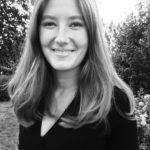 This is a guest blogpost by Noémi Mené who is currently carrying out a six month internship supporting Sustainable Amsterdam study tours and research projects. Noémi is a recent graduate of Political Science from University of Lille II in France and is now taking a year off to work and travel before starting her Masters in Urban Studies. She is inspired by Amsterdam's community driven projects and the city's vibrant ecosystem of innovative and social enterprises.
The Amsterdam Institute for Advanced Metropolitan Solutions (AMS Institute) was established in 2013 in by a competition initiated by the City of Amsterdam. The goal was to organize an institute where science, education, government, business partners and societal organizations work together to create solutions for the complex challenges facing metropolitan areas like Amsterdam. The wining consortium is formed by Delft University of Technology (TUD), Wageningen University & Research (WUR), and Massachusetts Institute of Technology (MIT).
Through their projects, partners are expected to use Amsterdam as a living lab to develop and test these metropolitan solutions and to involve Amsterdam citizens as testers, users and co-creators.
One of the Institute's flagship projects is the Roboat. A budget of €25 million has been allocated for this 5 year research program that seeks to develop a modular platform which can support various functions on Amsterdam's canals. For now, five key functions have been identified:
Delivery of goods: The City of Amsterdam wishes to reduce the number of delivery trucks inside the increasingly dense inner city. The Roboat can offer a solution by diverting some of the traffic from the street to the water, easing congestion and making deliveries possible during the night. Integrating an elevating platform can deliver the goods to the street level.

Transport of people: Not only can the Roboat be used to transport goods but also people. Whether commuters or tourists, the Roboat can contribute to Amsterdam's smart mobility approach.

Waste collection: Project partners are exploring the possibility of using the Roboat to collect residential and commercial waste which in the inner city is still placed on the street for collection. The Roboat is expected to have a positive impacts on public space not least because large trucks will no longer have to drive though the already congested streets creating dangerous situations for people on foot and on bike.

Sensing: The water quality of Amsterdam has improved significantly in recent years since houseboats have been connected to sewage service. Deploying sensors can allow the Roboats to monitor water quality and inform measures to further improve environmental performance

Events and temporal solutions: Roboats could be used to create temporary floating structures, for example a self-assembling concert stage or a bridge for a special event. This is why special attention is paid to create a modular unit which can self-assemble in various ways.
The Roboat illustrates Amsterdam's unique and innovative approach to developing new technologies that can improve urban mobility and livability. Keep an eye out for the Roboat which should make its first appearances on Amsterdam's canals in the beginning of 2018. For now, here is a scale prototype which has already been tested on Amsterdam's canals: