Buurtboerderij "Ons Genoegen"
Buurtboerderij "Ons Genoegen" (N
eighbourhood farm

"Our Pleasure") is one of the last remaining farms within Amsterdam's ringroad – a traditional Dutch polder landscape just four kilometers from the city's Central train station.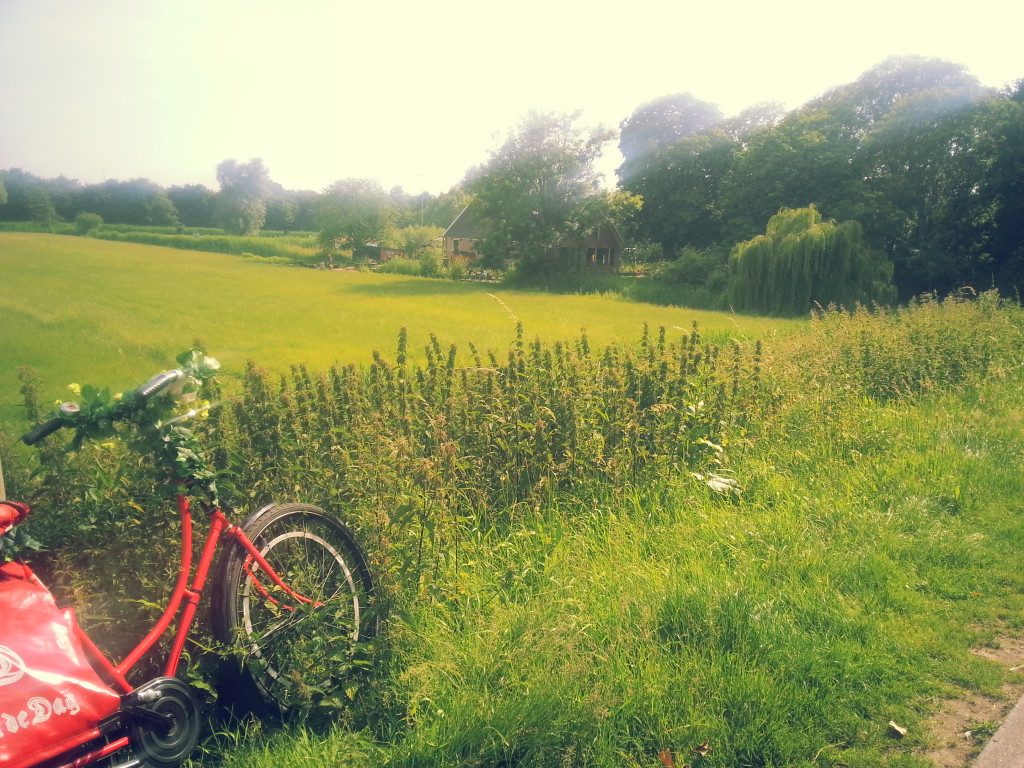 The community uses Buurtboerderij for a range of activities, from low-cost community meals, to yoga and drawing lessons, and live music and theater. Children love Sunday's pancake breakfast and the herd of twenty-three Ouessant sheep. The herb and vegetable garden provides ingredients for the volunteer chefs who prepare daily, low-cost dinners. There is also a weggeefwinkel (give-away-shop) where you can donate or swap lightly used items.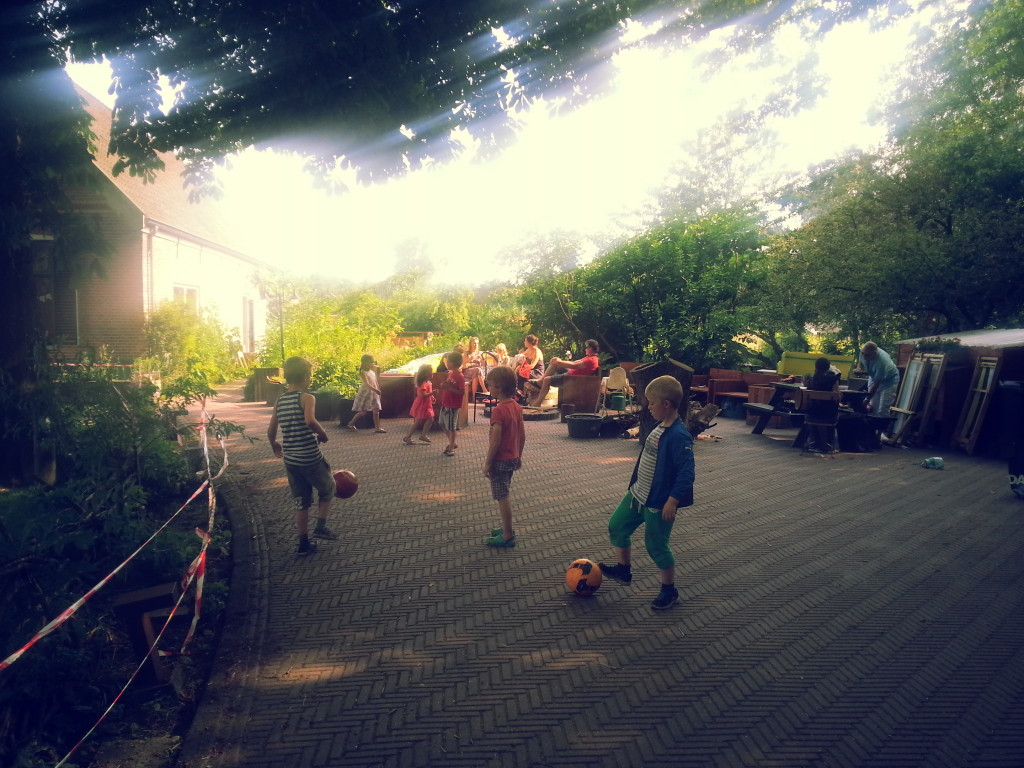 Members of Sustainable Amsterdam enjoyed a group dinner and tour of the farm on 7 June 2014. Peter, our chef and guide, told us about the farm's history and how it came to be so popular…
Built in 1880, the farm was in poor condition by 1990 when its last resident passed away and the building was left empty. The district's plan to demolish the farm and redevelop the area was blocked in 2001 when squatters moved in, despite it being declared uninhabitable. The squatters began making renovations and a community kitchen started taking shape. The goal of the emerging community group was to provide locals access to low-cost, non-commercial activities.
Slowly, the organization improved relationship with the farm's owner – the government of the Westerpark district. To ensure the survival of the organization, Buurtboerderij partnered with Westerpark district and the Arkin Foundation, agreeing to work together with the neighboring Time-Outzoorziening ("Time-out Hotel") . The Hotel helps people with mild physiological problem transition to a normal life. Guests can eat at Buurtboerderij, and help out with the kitchen and farm.
Buurtboerderij is an excellent example of a community initiative that combines elements of environmental sustainability and vibrant activities to benefit the entire community.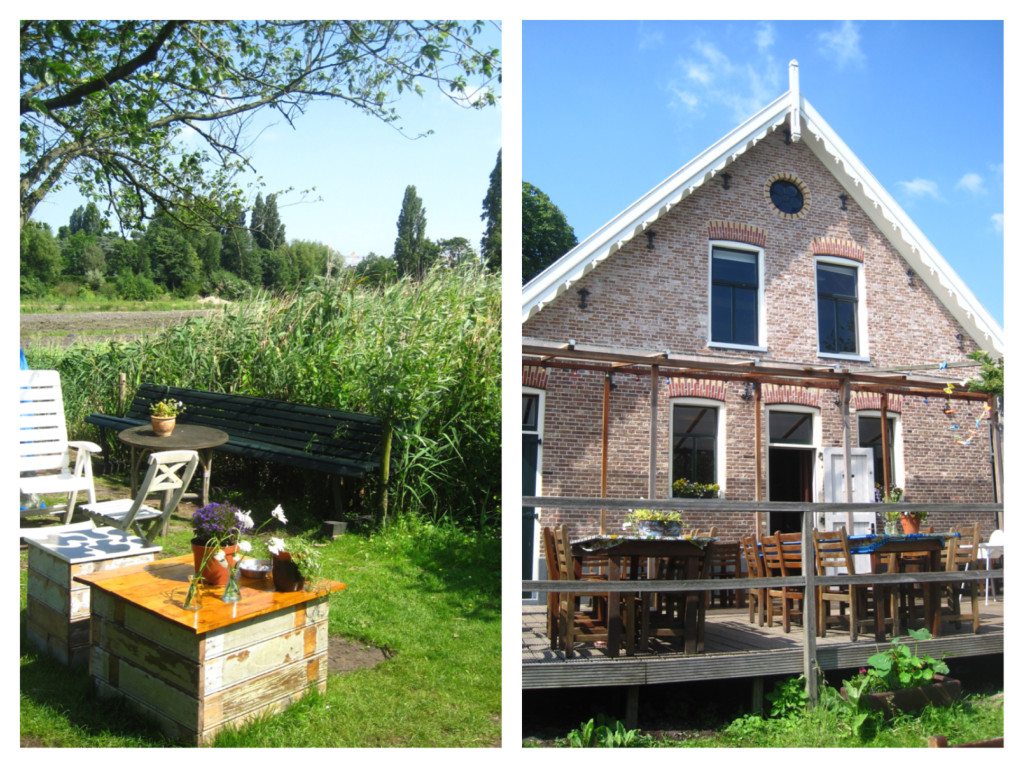 For more information on activities and programming, visit www.buurtboerderij.nl.  Photo credit: Anna Hajdu and Shoshannah Hausmann.