Amsterdam is a global leader in sustainable urban living. Sustainable Amsterdam study tours are the perfect way to explore Amsterdam's approach to sustainable and smart urban development for livable cities.
Our study tours focus on smart urban design, innovative water management, renewable energy projects and unique community initiatives.  You will learn the roles of government, companies and civil society in making cities sustainable. All tours discuss the six areas defining a sustainable city: people, governance, environment, economy, mobility and living, in the context of different themes, as described below.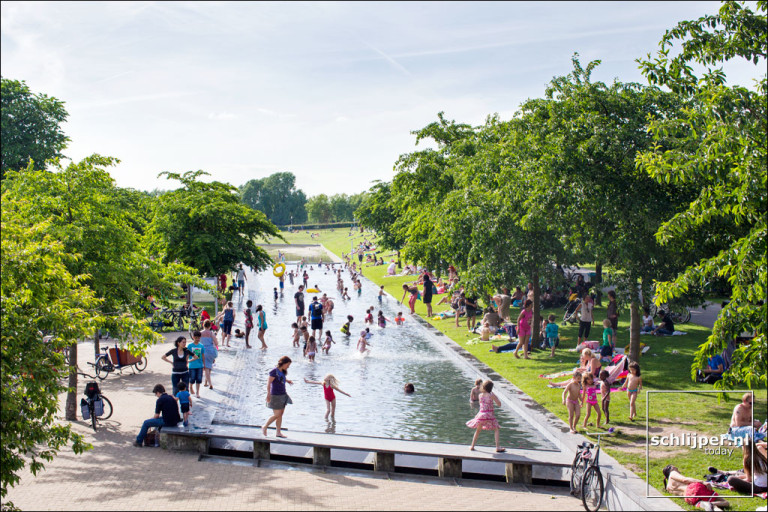 Tour 1. Sustainable Amsterdam
Tour 1 introduces historical and modern innovations that make Amsterdam a healthy, livable city by illustrating examples in four key areas: renewable energy, clear air, a circular economy and a climate-resilient city.  It explores Amsterdam's first car-free neighbourhood, the conversion of a brownfield into a cultural park, and the city' first climate neutral district.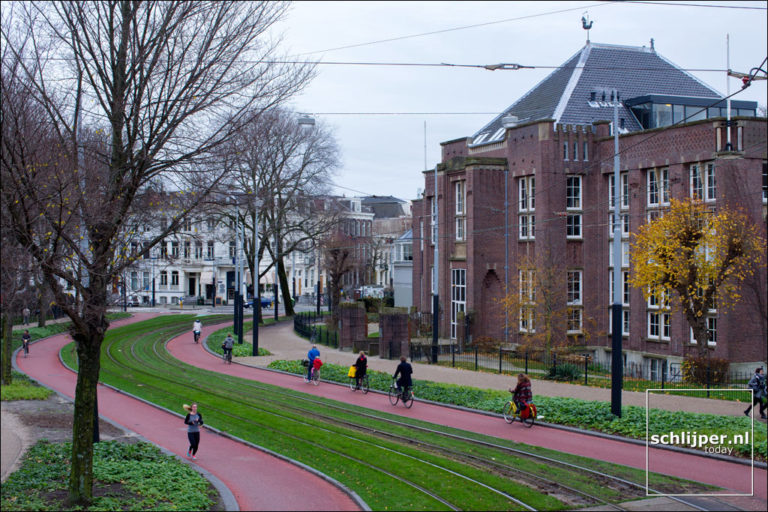 Tour 2. Climate-proof City
This tour showcases Amsterdam's mitigation and adaption strategies while dealing with climate change. These strategies include spatial and nature-based solutions such as green roofs and permeable public spaces.  Tour 2 also explores the city's policies to scale renewable energy projects and the role that businesses and citizens are playing in the energy transition.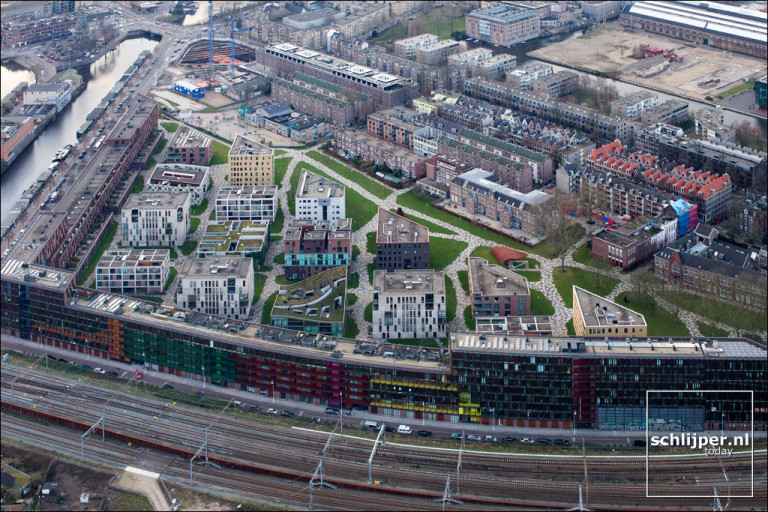 Whereas Smart City enthusiasts typically limit their attention to technological solutions, Tour 3 explains how Amsterdam's spatial and social infrastructure can complement and even replace technology to improve quality of life and accelerate economic growth.  And that's what we call a SmartR City!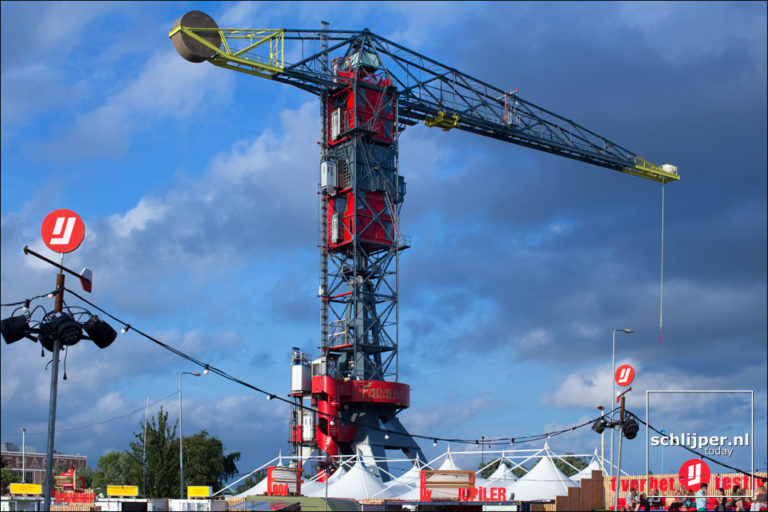 Tour 4: Circular & Creative Amsterdam North
This tour showcases the transformation from post-industrial and polluted landscapes into sustainable communities for living, working and recreation. From an urban sustainability perspective, "upcycling" of land and infrastructure presents both challenges and opportunities to create more livable communities.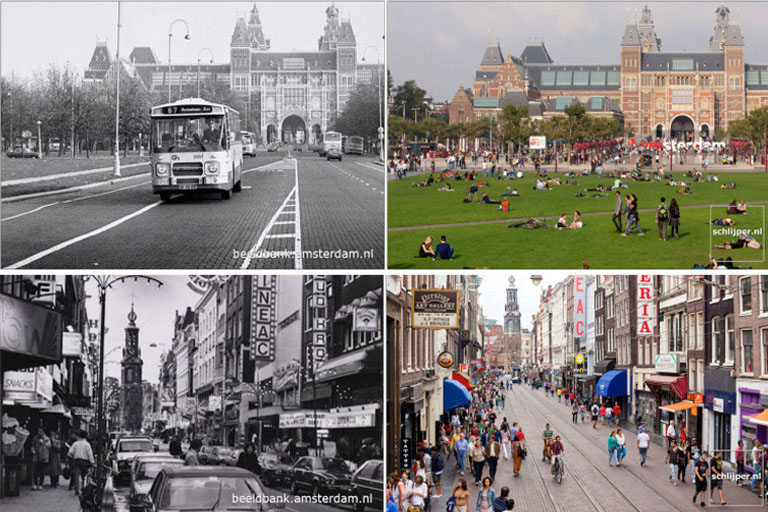 Tour 5. Making of a Livable City
Tour 5 takes you to visit the most successful transformations illustrated in our Livable Cities campaign.  It is ideal for urban planning and transport professionals interested in understanding the evolution of Dutch urban design, and how it makes streets complete for people, not cars.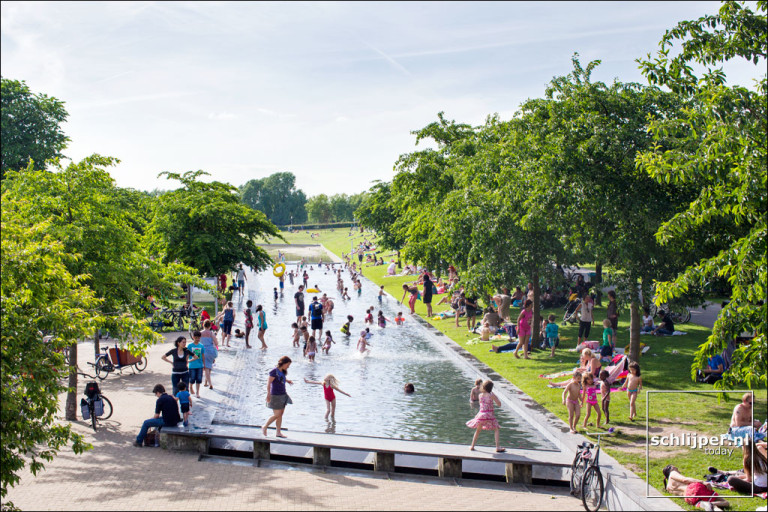 Tour 6. Waterfront transformations
Neglected waterfronts hold great potential for cities worldwide.  Amsterdam's waterfront redevelopment projects are among the most well-regarded in the world. From the Easterdocklands developments in the 1990s, to current day developments of Houthaven, Tour 6 illustrates the most important transformations on both sides of Amsterdam's Ij-River.
You can book any of these 3-3.5hr bike tours according to the following price schedule:
Student groups:  €250 for groups of 10 people;  €20 per additional participant for groups of up to 17 people.
Public sector, NGO's, groups from developing countries, researchers: €300 for groups of 10 people; €30 per additional participant for groups of up to 17 people.
Private sector / consultant groups: €350 for groups of 10 people; €40 per additional participant for groups of up to 17 people
Please note:
All costs include 21% VAT but excludes bicycle rental costs (€7 per bicycle for the duration of the tour).
While all tours are designed for biking, most can be adapted to walking and public transit.
For larger groups special arrangements can be made depending on group size and particular needs.
The following cancellation charges apply: 50% when activities are cancelled with less than 3 days notice and 80% when activities are cancelled with less than 24 hours notice.
Impressions from past study tours and expeditions: