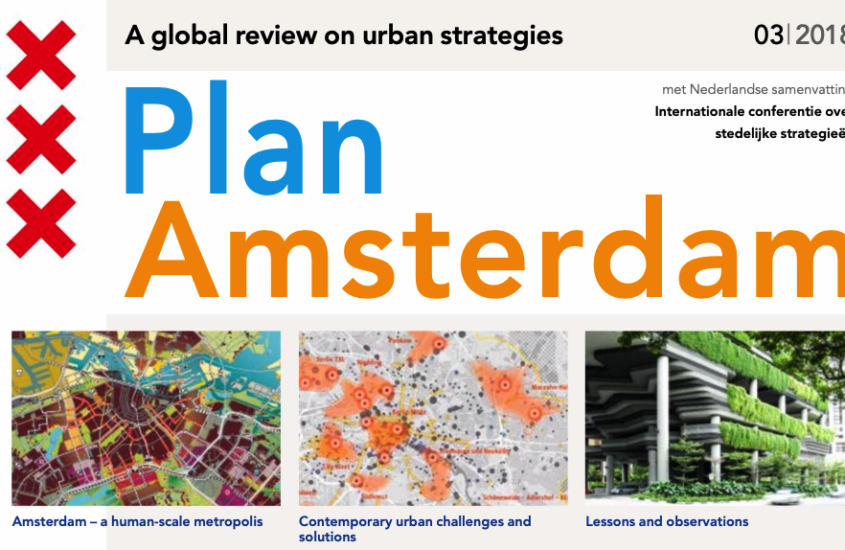 I often recommend Plan Amsterdam as background reading for groups who want more information on certain topics before or after their study visit to Amsterdam. This online resource is particularly helpful for professionals and student groups interested in the City of Amsterdam's approach to sustainability and features write-ups on the policies and projects centered on this topic.
Plan Amsterdam, which has been published since 1995, is a great resource for groups interested in urban planning developments and other projects. The information published comes directly from the City of Amsterdam experts and staff and is written specifically for professionals in the area of spatial development.
Anyone from those who are deeply entrenched in the in the field of urban development, to students who have just become interested in the topic, will find the information in Plan Amsterdam insightful and relevant. Readers will find information pertaining to physical planning and developments in the entire metropolitan region of Amsterdam, not just the city center.

These editions in English are particularly helpful in understanding current urban planning approaches, challenges and innovations:

It is also possible to sign up for a free Plan Amsterdam subscription and receive the publication by mail, even when you live outside the Netherlands.

Learn more about Plan Amsterdam here and subscribe to receive your own copy of the magazine here.