Amsterdam is a global leader in sustainable urban living.  Our walking, biking and boating tours are the perfect way to explore Amsterdam's approach to urban development for livable cities.  On these tours you will learn about smart urban design, innovative water management, renewable energy projects, and unique community initiatives.  We will discuss the roles of government and civil society in making cities sustainable.   All tours discuss the six areas defining a sustainable city: people, governance, environment, economy, mobility and living, in the context of different themes, as described below.
We work with private and public sector delegations, as well as researchers and academics to showcase Amsterdam's approaches to city making and adjust each tour to fit your group's specific needs and interests. 
Please note there will be no public tours scheduled January – March 2018!  To schedule your private tour email cornelia@sustainableamsterdam.com.
---
New in 2018! CLIMATE-PROOF CITY: This tour showcases Amsterdam's mitigation and adaption strategies while dealing with climate change. These strategies include spatial and nature-based solutions such as green roofs and permeable public spaces.  This tour also explores the city's policies to scale renewable energy projects and the role that businesses and citizens are playing in the energy transition.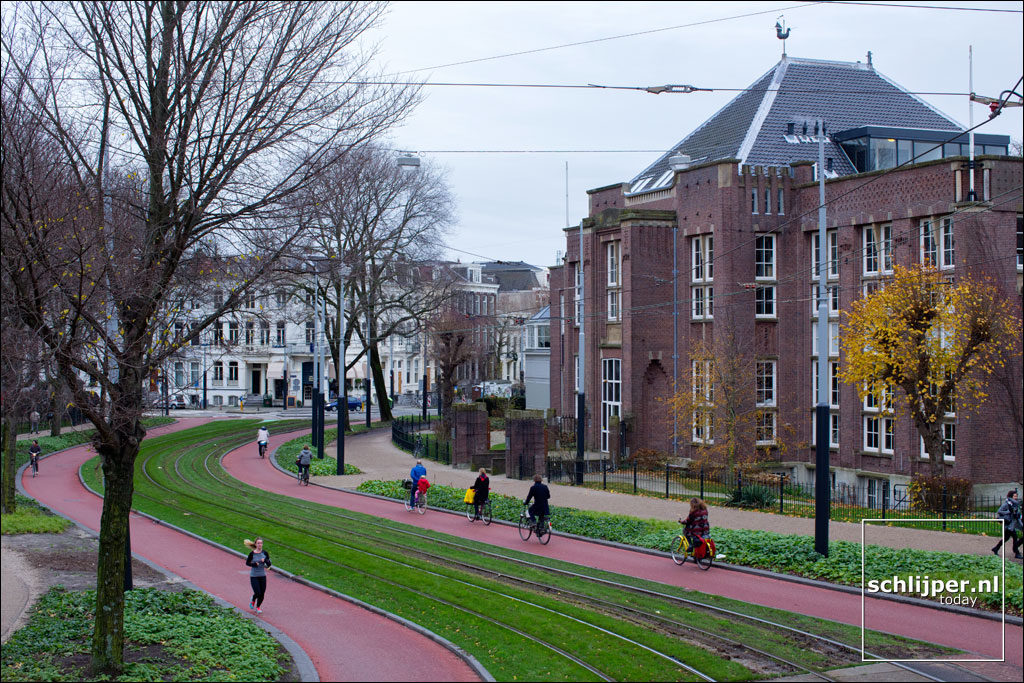 New in 2018! MOVING CITY: Smart, creative, resilient, just, happy. These are some of the most prominent urban ideals popular among urbanists and city managers at the moment. But then why does Amsterdam focus on becoming a "Moving" or "Active" City?  The "Moving" City explores the ways in which the City of Amsterdam works together with public and private partners to create a built environment where residents are invited to exercise, consciously or unconsciously. And we explore the question, why does this matter to the liveability, health and competitiveness of our cities.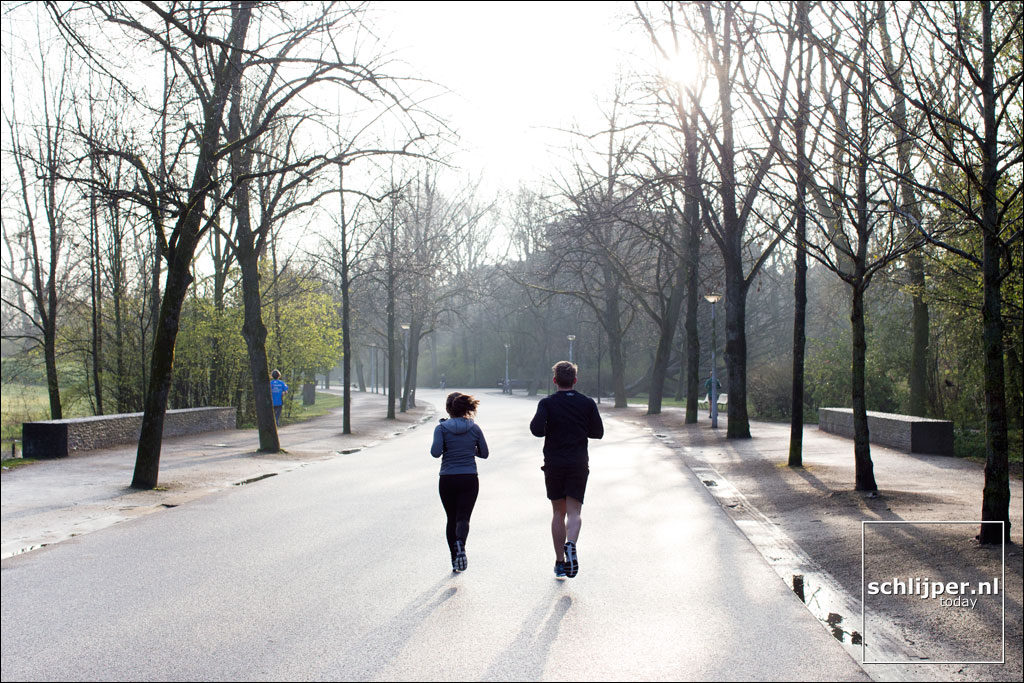 Tour 1. Sustainable Amsterdam 
Tour 1 introduces historical and modern innovations that make Amsterdam a healthy, livable city by illustrating examples in four key areas: renewable energy, clear air, a circular economy and a climate-resilient city.  It explores Amsterdam's first car-free neighbourhood, the conversion of a brownfield into a cultural park, and the city' first climate neutral district.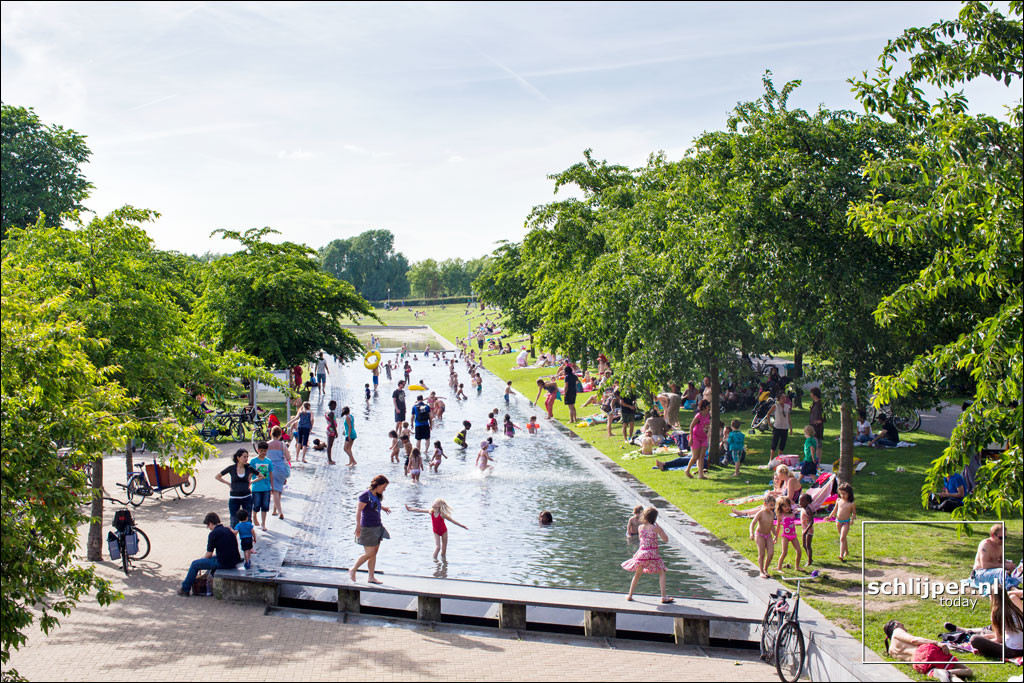 Tour 3. Waterfront transformations 
Neglected waterfronts hold great potential for cities worldwide.  Amsterdam's waterfront redevelopment projects are among the most well-regarded in the world. From the Easterdocklands developments in the 1990s, to current day developments of Houthaven, Tour 3 illustrates the most important transformations on both sides of Amsterdam's Ij-River.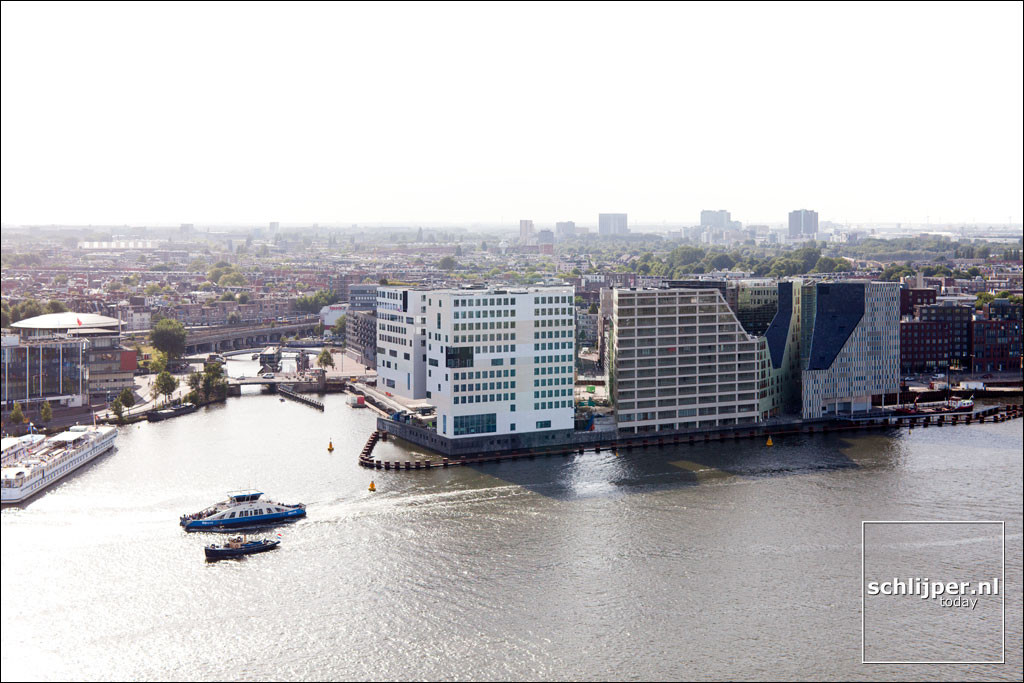 Tour 5. Amsterdam Happy City 
What if the ultimate goal of urban planners and policy makers was to create a city that makes people happy?  This is in fact what Amsterdam excels at, with studies finding Dutch children, Dutch drivers – and Dutch people in general – are among the happiest in the world.  Tour 5 explores how the built environment and amenities such as high quality cycling infrastructure, access to cultural activities, and spaces for recreation and interaction make Amsterdam a Happy City.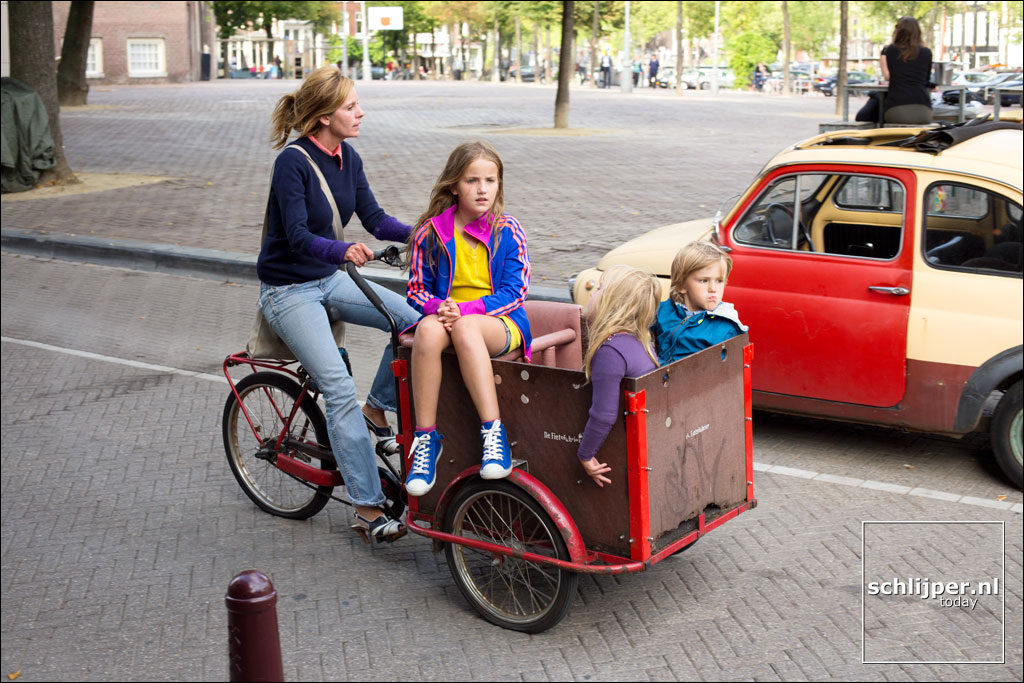 Tour 7. Amsterdam North: Creative Cities & Gentrification 
Tour 7 takes you to Amsterdam North, known historically as a place for its peat mining and public executions.  Large amounts of space could accommodate post war industrial development here following the Second World War.  On this tour you will learn about North's rapid developments that have created a tension between creative gentrification and traditional neighbourhood solidarity.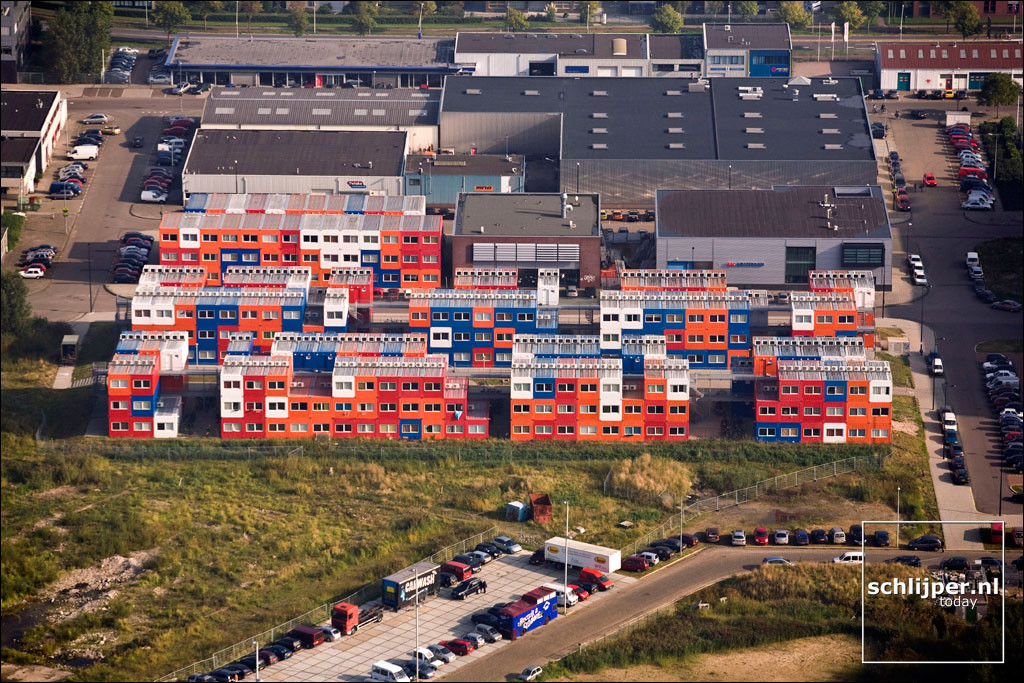 Tour 9. IJburg & Zeeburgeiland: best practices in greenfield and brownfield development 
Tour 9 explores IJburg, Amsterdam's newest neighbourhood and one of Europe's boldest new developments.  Engineers built IJburg on empty water, creating islands according to the so-called "pancake method."  The adjacent island of Zeeburg represents a different approach – a major transformation of a wasteland into a vibrant residential neighborhood for over 10,000 inhabitants that is built around schools and sports fields, and known for its citizen participation.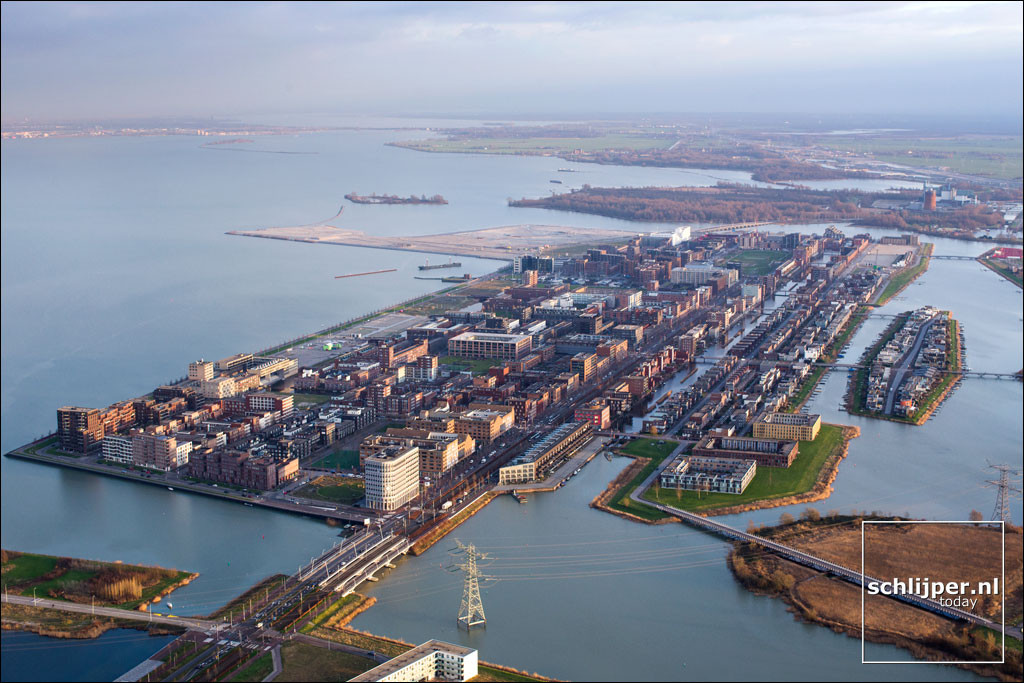 New in 2018! A CITY BY PEOPLE: Amsterdam's history is closely linked to personal stories of citizen engagement, participation and co-creation. Since its swampy beginnings, collaboration was necessary to ensure the city's dikes were maintained. But it was only in the 1970s that Amsterdam became famous as a breeding ground for citizen-lead initiatives, ranging from squatted community kitchens to guerrilla painted bicycle lanes. This tour provides a broad overview to citizen-lead and bottom-up initiatives that continue to make Amsterdam an inclusive, sustainable and liveable city and a discussion of if / how these approaches can be transferred to other cities.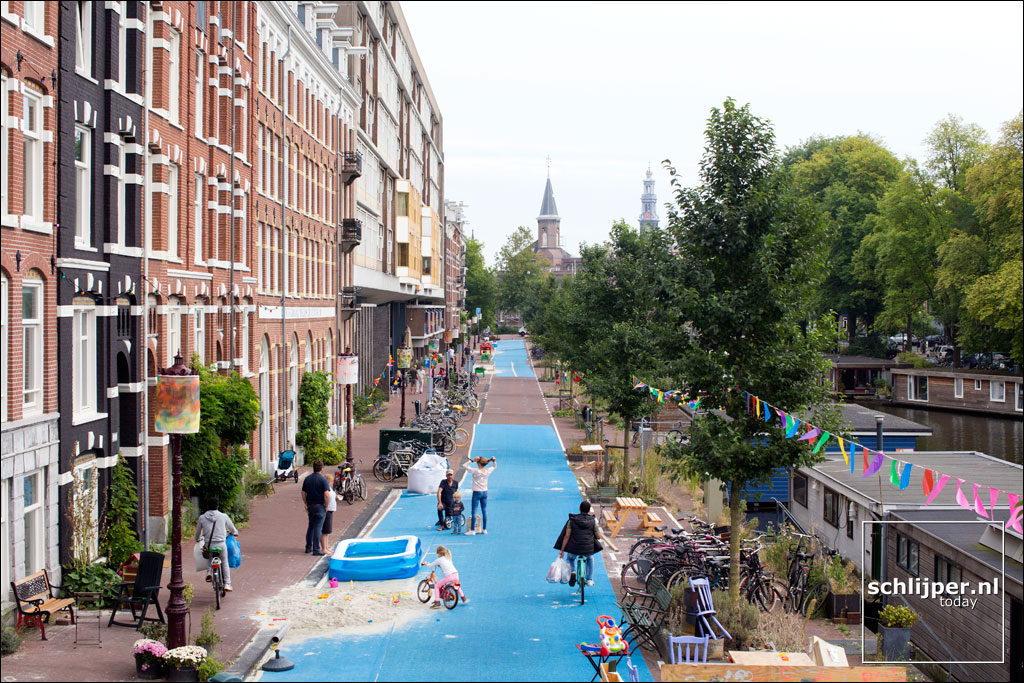 New in 2018! URBAN UPCYCLING & REVITALIZATION: This tour showcases the transformation from post-industrial and polluted landscapes into sustainable communities for living, working and recreation. From an urban sustainability perspective, "upcycling" of land and infrastructure presents both challenges and opportunities to create more livable communities.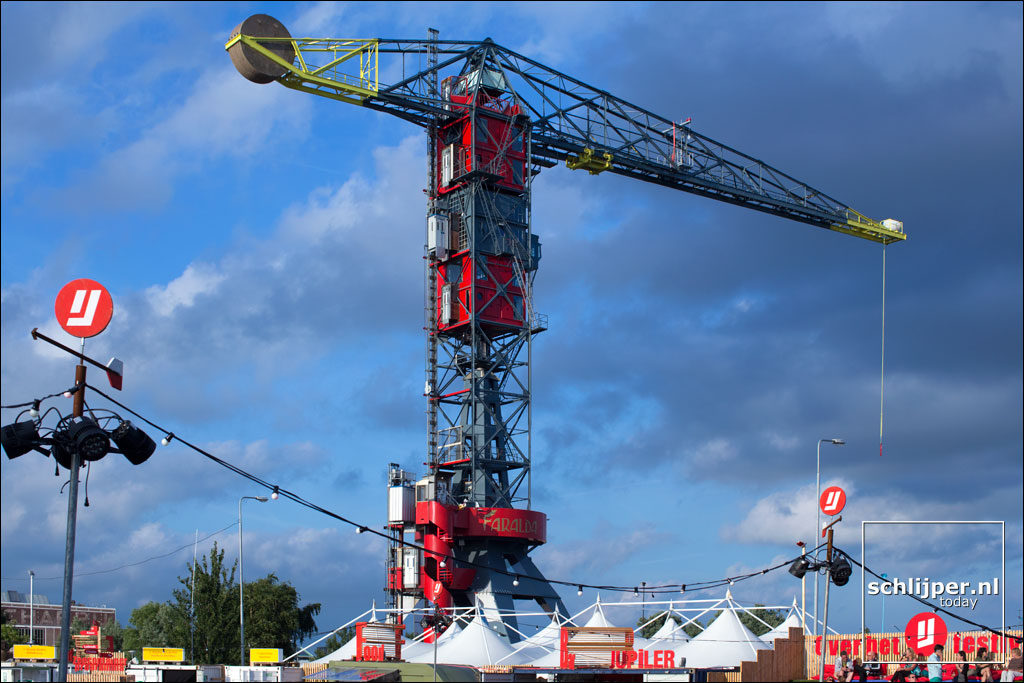 Tour 2. SmartR City
Whereas Smart City enthusiasts typically limit their attention to technological solutions, Tour 2 explains how Amsterdam's spatial and social infrastructure can complement and even replace technology to improve quality of life and accelerate economic growth.  And that's what we call a SmartR City!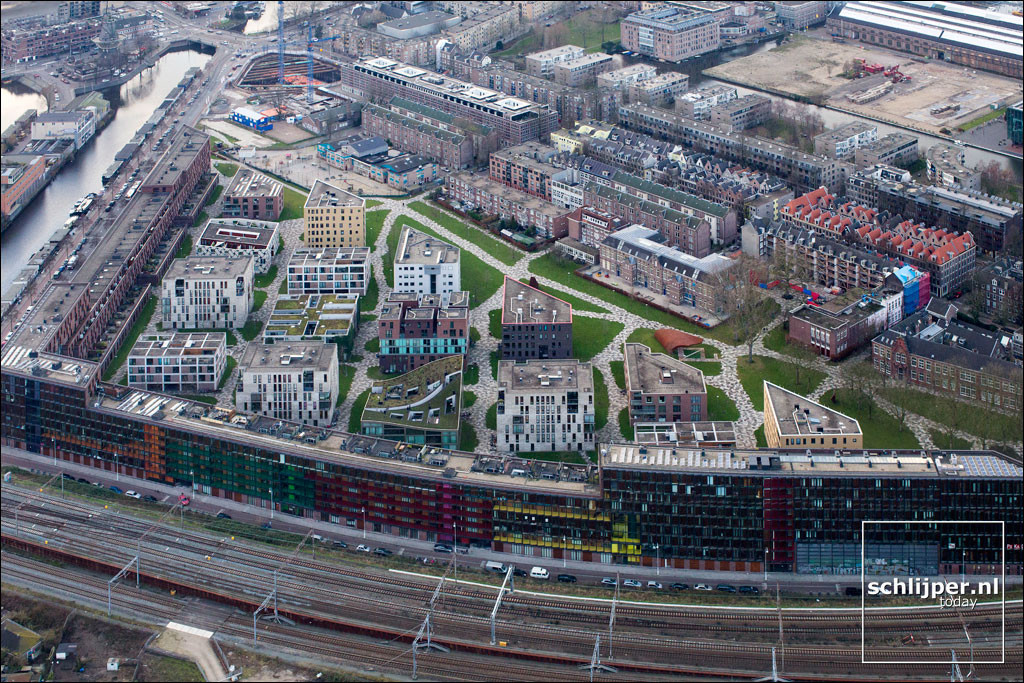 Tour 4. Making of a Livable City
Tour 4 takes you to visit the most successful transformations illustrated in our Livable Cities campaign.  It is ideal for urban planning and transport professionals interested in understanding the evolution of Dutch urban design, and how it makes streets complete for people, not cars.


Tour 6. Amsterdam Innovation Capital
Despite their country's modest size and population, the Netherlands is one of the most innovative in the world. The Amsterdam stock exchange is recognized as the oldest in the world, while the Dutch are accredited with a wide host of innovations including the microscope, the telescope, the fire-hose and the speed camera. Tour 6 explores the current day spatial, social, economic and technological innovations that earned Amsterdam the 2016 iCapital Award and the €950,000 first prize based on a strategy consisting of four dimensions: smart solutions, start-ups, livability and digital social innovation.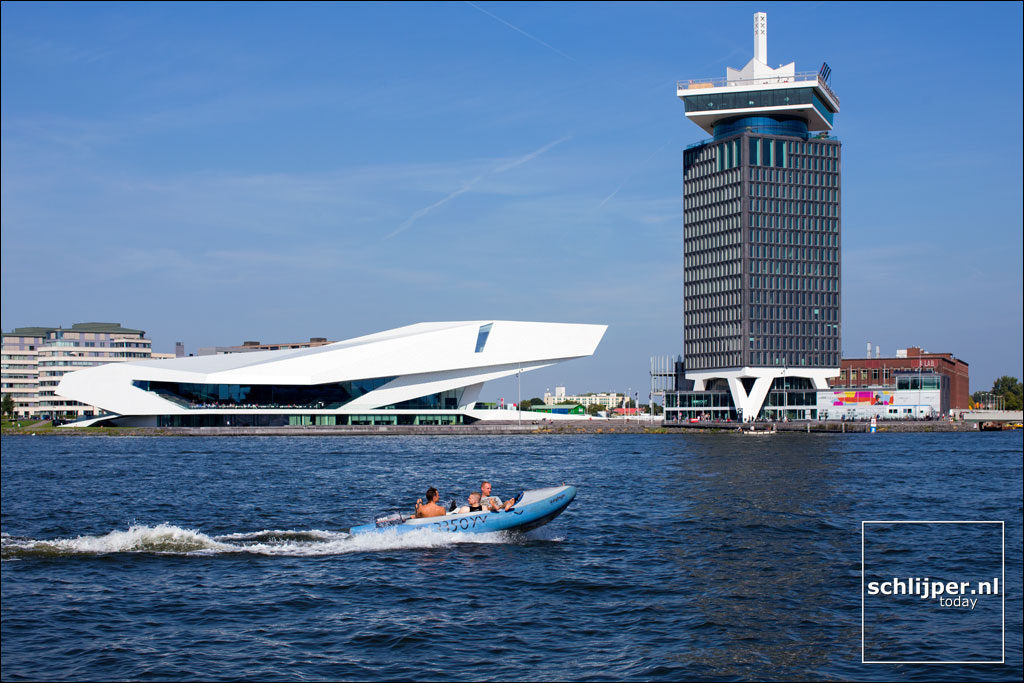 Tour 8. South Axis: Future financial districts
South Axis, Amsterdam's modern financial district is anchored around Amsterdam's second largest train station.  Tour 8 will introduces you to one of Amsterdam's leading transit-oriented development.  We will visit the area around the Edge, widely recognized as the most sustainable office building in the world, and learn about the city's multi-bilion euro plan to place the existing highway underground.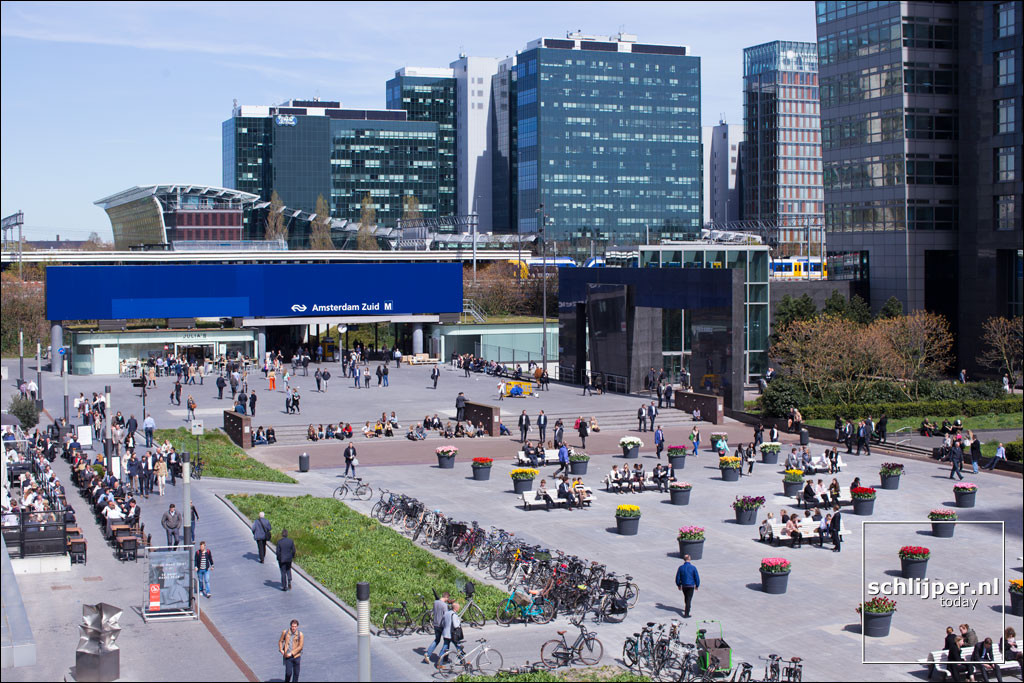 Tour 10. Nieuwe West: Garden cities & retrofitting suburbia
Tour 10 visits Nieuw-West, Amsterdam's most famous garden city.  Built after World War II around the principle of separated functions, the district has been rebuilt over the past decade. You will learn how Amsterdam has retrofitted mono-functional areas to strength communities and increase cohesion  and integration.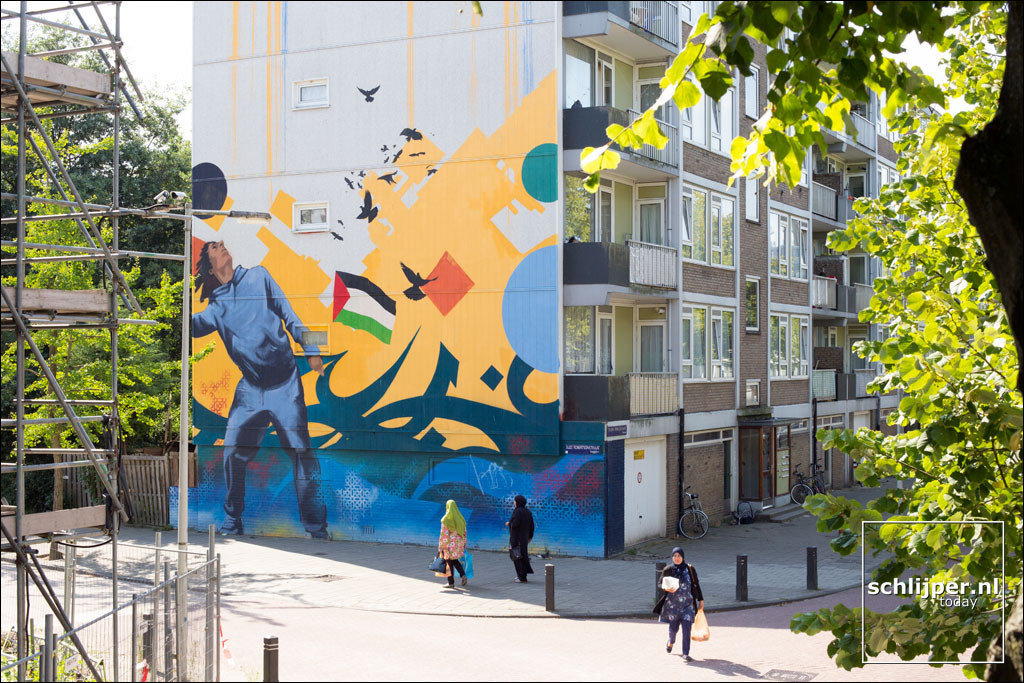 You can book any of these three hour bike tours according to the following price schedule:
Private sector / consultant groups: €375 for groups of 5 people; €40 per additional participant for groups of up to 15 people
Public sector, non-governmental organizations, groups from developing countries, academic / researchers: €300 for groups of 5 people; €30 per additional participant for groups of up to 15 people.
Student groups:  €175 for groups of 5 people;  €20 per additional participant for groups of up to 15 people.
For larger groups special arrangements can be made depending on group size and particular needs.   All costs exclude 21% VAT and bike rental costs (approximately €12 per person).   While all tours are designed for biking, most can be adapted to walking, boating or excursions by public transport. 
The following cancelation charges apply: 80% when activities are cancelled with less than 24 hours notice; 50% if less than 3 days.
Some of our clients include the following groups and organizations (for a complete list of past clients and some of their reviews, click here):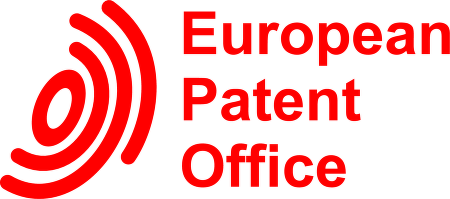 Impressions from past tours: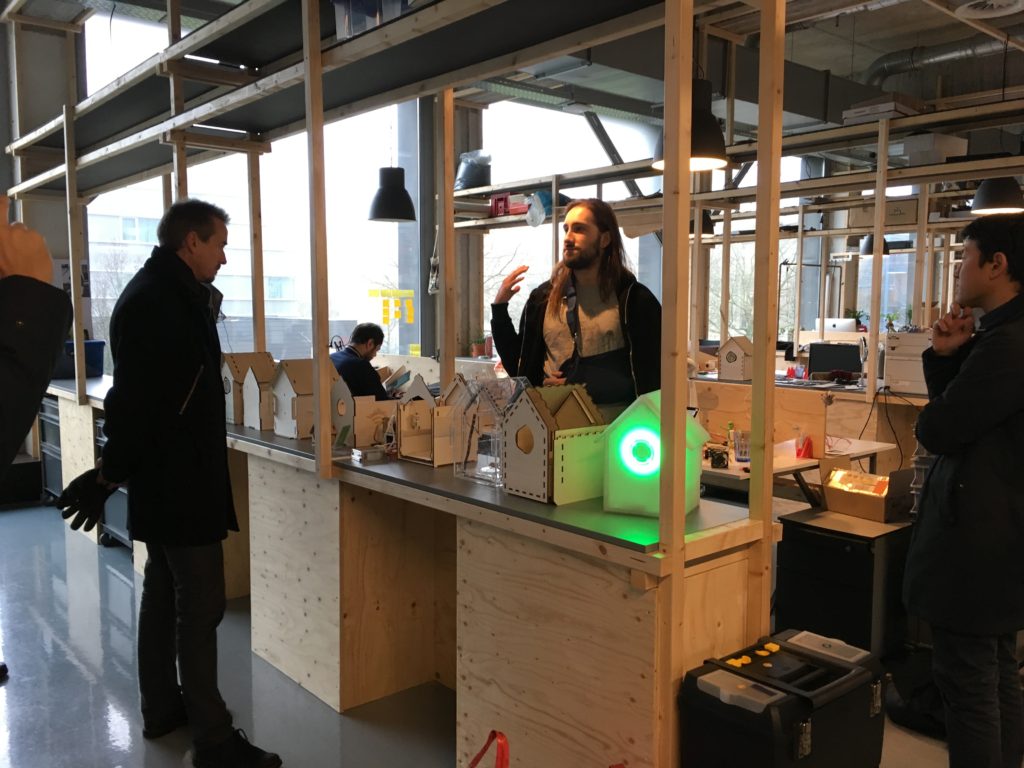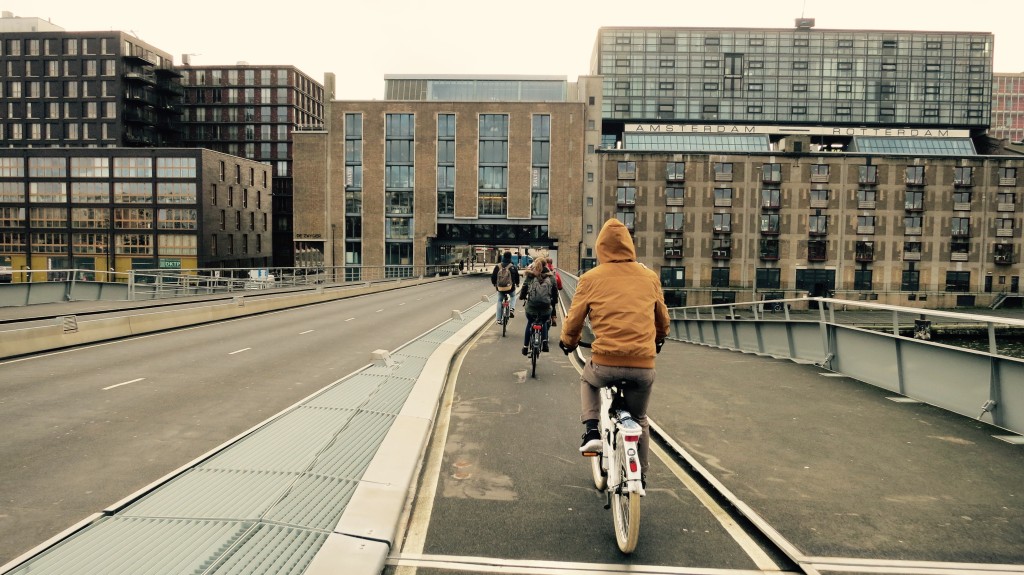 Historical warehouses and modern architecture are intertwined on Amsterdam's waterfront.