Sustainable Amsterdam develops multi-day study programs for academic and other groups interested in customized and multidisciplinary visits focused on innovations for sustainable, smart, creative and livable cities.  We work primarily with university / academic groups but also have experience with groups of professionals and politicians.
Study programs are customized based on the group's specific interests and desired learning outcomes but generally focus on the following themes and topics:
1. Multi-modal mobility & transit-oriented development (TOD)
Amsterdam is a leader in sustainable mobility, and famous for its low rates of car ridership. This is the result of mobility planning that prioritizes cycling along with Transit-Oriented Development (TOD) creating vibrant neighborhoods.  What can we learn from Amsterdam on how neighbourhoods can be structured such that residents are able to walk, bike and take transit for a majority of trips, reducing reliance on the private automobile?
2. Urban Transformation & Community Development
Urban transformation is the process by which disadvantaged neighborhood's are revitalized into cleaner, safer, more attractive districts with increased levels of social cohesion.  What can we learn from Amsterdam on achieving these transformations in dialogue with residents and entrepreneurs so that the entire community benefits from these developments, particularly disadvantaged groups?
3. Climate Change Adaptation
Responding to climate change is a key challenge for cities today with impact on virtually all aspects of urban life.  Amsterdam has a long history of adapting to climate change, and is continuing to innovate.  What can we learn from Amsterdam about adapting to  clime change at different scales – from the individual household, to the street and the neighbourhood level?
Sample Program (3 days / 3 nights) 
Thursday PM: Arrival. Welcome presentation and tour. Group dinner.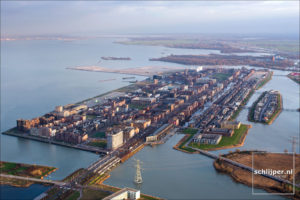 Friday:  We visit the Eastern Docklands, Amsterdam's largest post World War II building project, home to some 17,000 people living in some of the highest population densities in the Netherlands. The area provides ample access to water and green spaces and represents on of the most successful industrial waterfront redevelopment project in the world. Nearby, IJburg is Amsterdam's newest neighbourhood was built by engineers on empty water, creating islands according to the so-called "pancake method." The area has
developed a reputation for innovative urban planning and design, including floating houses, energy efficient self-built homes and collective housing projects. The adjacent island of Zeeburgereiland represents a different approach – a major transformation of a wasteland into a vibrant residential neighbourhood for over 10,000 residents, built around schools and sports fields, with innovative experiments for citizen participation.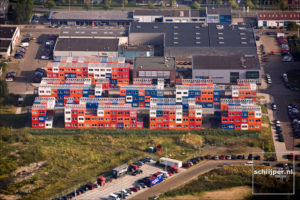 Saturday: We visit rapidly changing North, where large amounts of space accommodated post war industrial development. Now the area is emerging as a hotspot for sustainable and creative developments. The district of Buiksloterham is being developed into a neighborhood with high circular ambitions. Large brownfields are being transformed to include more than 3,500 new homes. Public and private stakeholders have signed the Circular Buiksloterham Manifesto, launching the district as a Living Lab for Circular Development. The idea is that the transition from linear to circular requires learning by doing.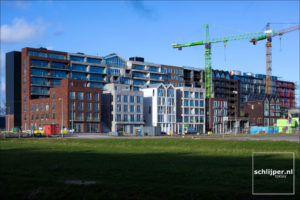 Sunday: In the morning we visit Houthaven, Amsterdam's first climate neutral district currently under construction.   Seven artificial, car-free peninsulas will accommodate 2,000 homes built to a high standard of energy efficiency and showcase a high standard for environmental and social sustainability.  The afternoon is dedicated to group reflections and good-byes.
Indicative Costs:
Professionals: €1,150  per person / students: €600 per person; for groups of 5 – 25 people
What's included:
Accommodations
Most meals (breakfast, lunch and dinner)
Transport, primarily by bicycle (we will be riding bicycles for most activities) and public transit
Transfer to and from the airport
Excursions and expert speakers
What's not included:
Transportation to and from Amsterdam
Fill our the following request form to receive more information regarding possible study programs or email cornelia@sustainableamsterdam.com explaining your group's interests and desired outcomes for your visit.