Dam Prijs 2017 – in search of Amsterdam's most sustainable entrepreneurs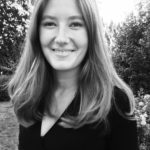 This is a guest blogpost by Noémi Mené who is currently carrying out a six month internship supporting Sustainable Amsterdam study tours and research projects.  Noémi is a recent graduate of Political Science from University of Lille II in France and is now taking a year off to work and travel before starting her Masters in Urban Studies.  She is inspired by Amsterdam's community driven projects and the city's vibrant ecosystem of innovative and social enterprises.
In order to stimulate sustainable businesses, the City of Amsterdam awards the Dam Prijs in recognition of inspiring small and medium enterprises. Last year the winner was New Electric, a company that transforms all kinds of vehicles into electric ones. For this year's edition, 61 companies applied. Here is our Top 5 selections of social enterprises which we think contribute to a more sustainable city.
Bundles:  What if instead of buying a new washing machine every 5 years, you could buy washing cycles?  Now you can. Bundles provides you with a high performance Miele machine and you pay only for washing cycles on a subscription basis.  These machines use less water and energy and are expected to last twice as long as most washing machines on the market. You reduce your energy and water costs but also your environmental footprint.
Foodlogica: provides a solution to the last mile delivery challenge of food.  Because trucks are slow, polluting and create traffic jams in the city, Foodlogica uses solar-powered electric tricycles to deliver food.  Their service is cheaper, faster and more sustainable.
Plastic Whale: are you looking for a unique and sustainable way to enjoy Amsterdam canals?  A cruise with Plastic Whale might be the thing for you.  The boats are made of the plastic "fished" by participants during special cruises on the canals of Amsterdam or at the Rotterdam harbour.
Roetz Bikes: gives discarded bikes from well-known Dutch bike brands a second life.  As social enterprise, Roetz-Bikes employs people with poor job prospects in their bike factory in Amsterdam North.
ZonnepanelenDelen is a crowdfunding platform for solar energy projects that makes it possible to power your house with renewable energy from solar panel on someone else's roof.  ZonnepanelenDelen acts as a middle man, making it easy to connect consumers to projects in order to boost the investment in sustainable energy.
Not in the Top 5, but still one of our favourite local enterprises is Instock.  With 30% of the food produced wasted, we're written before about local initiatives to tackle this global problem.  Instock prepare meals with produce that would otherwise be discarded by local supermarkets.  The menu changes constantly based on the daily harvest. After a successful pop-up restaurant in Westergasfabriek in 2015, Instock now has permanent restaurants in Amsterdam, Den Haag and Utrecht.
Here is the complete list of 61 companies entered for the Dam Prijs 2017:
Atelier Sukha
Balkonbar BV
Bettina bakt
BrOn Pharma BV
Bundles
Cacaomuseum
Café de Ceuvel Coöperatie UA
De Amsterdamsche Zeepfabriek B.V.
de Betere Wijn
De Groene Grachten BV
De KasKantine
DGTL BV
Djogle Business CV
DOOR architecten
Drukkerij de Bij BV
E-boats
E-Harbour
Elektrohaven
FairMail Cards
Fastned
Fiction Factory BV
Flowerplugs (onderdeel van Thunderplugs)
FOODLOGICA
For Your Taste Only
foxy brown
Geitenwollenwinkel
geWoonboot
GoodFuels
Hannekes Boot
Horeca Project Management
Innovative Brands BV
Instock
C. HERMAN Ceramics
JansZon B.V.
KICK Academy and Events
koda amsterdam
T.J/Keuken van het Ongewenst Dier
LENA the fashion library
LENS energie
Metabolic
MOXHI
Nudge BV
Old Amsterdam Tours
Plastic Whale
Re4mers
Roetz-Bikes
Stadsherstel Amsterdam
Stichting Stadshout
Strongfood
Studio Valkenier.nl
Superette
The Conscious Club
The Upcycle
Tolhuijs Design
TringTring
Eko BV
Vandebron
Vega-life
nl / Ruparo BV
Wooden Amsterdam
ZonnepanelenDelen